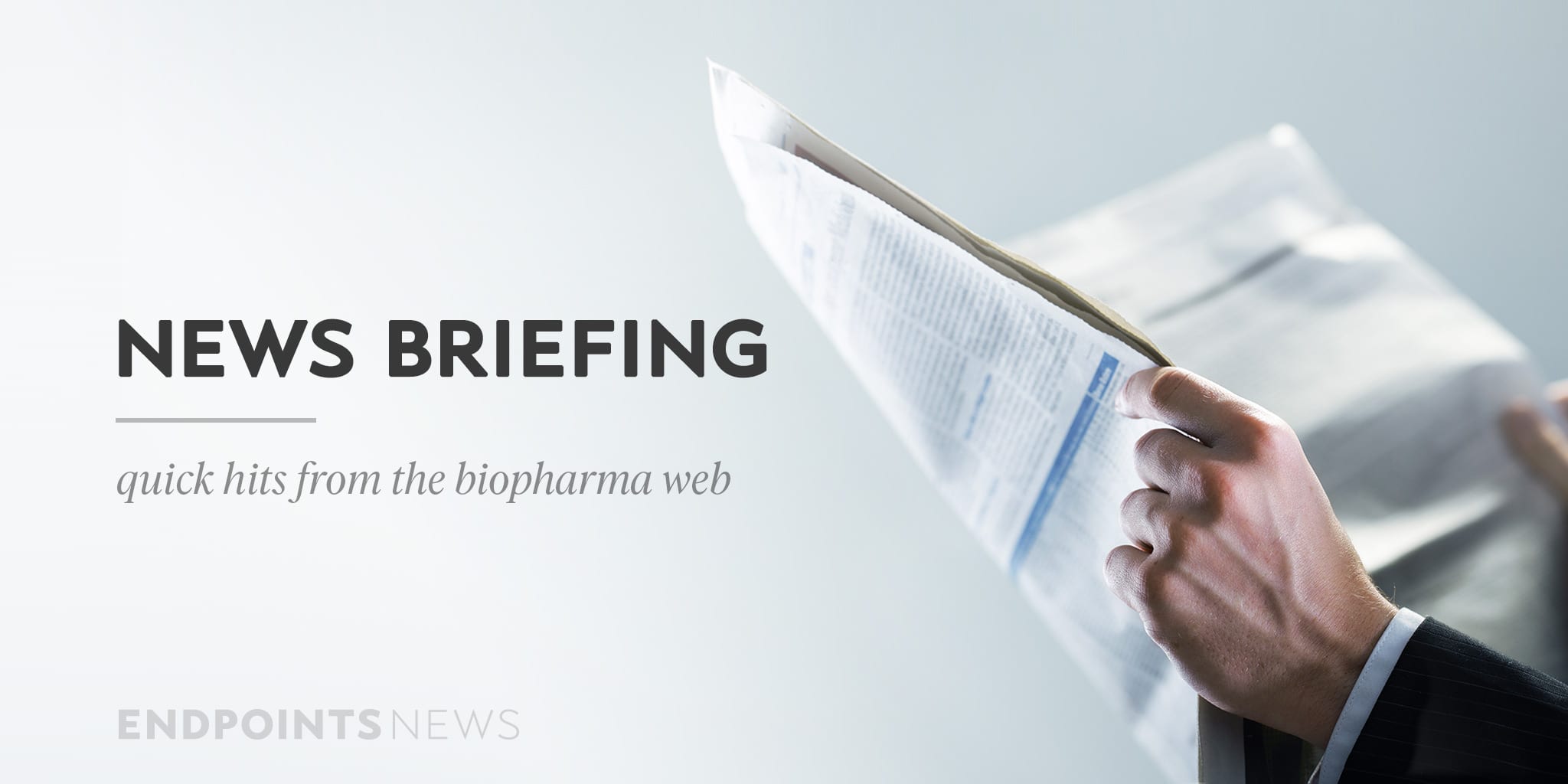 [ad_1]
The FDA has granted a breakthrough designation to HER2 ADC Enhertu from AstraZeneca and Daiichi Sankyo, the companies jointly announced today.
BTD is intended for the treatment of adult patients with unresectable or metastatic HER2-positive breast cancer who have received one or more previous anti-HER2-based treatments.
The breakthrough therapy designation was based on data from the pivotal DESTINY-Breast03 trial at # ESMO21 last month, which showed a 72% reduction over Roche's Kadcyla ADC in the risk of disease progression or death in HER2 positive unresectable and / or metastatic breast cancer patients previously treated with trastuzumab and a taxane.
"This is an important step in making Enhertu a potential new option in the first lines of treatment for HER2 positive metastatic breast cancer, given the urgent need to improve outcomes," said Susan Galbraith, vice president AstraZeneca Oncology R&D Executive.
Previous BTDs for the drug were in last-line HER2 positive metastatic breast cancer in 2017 and HER2 mutant metastatic non-small cell lung cancer (NSCLC) and HER2 positive metastatic gastric cancer in 2020. – Paul Schloesser
Centessa closes $ 300 million financing deal
Centessa signed $ 300 million financing deal today with the New York investment firm Oberland Capital Management.
Oberland to purchase up to $ 300 million in 6-year senior secured notes, at interest only, of which $ 75 million purchased today and the next $ 125 million available in installments of $ 75 million and $ 50 million dollars within two years.
This $ 300 million facility, combined with Centessa's existing cash balance as of June 30, gives Centessa access to more than $ 900 million to advance its portfolio of clinical and preclinical programs – which has deployed its first data for the hemophilia candidate SerpinPC at the beginning of last month.
"This funding will allow us to further intensify our development activities and provide greater balance sheet flexibility for pipeline expansion," said Centessa CFO Gregory Weinhoff. – Paul Schloesser
Lawmakers Introduce FDA Related Legislation As Dem Plans Remain Evolving
It's the season for lawmakers to unveil their FDA-related priorities as Democrats continue to fight over what to put on and how to pay for their two main legislative packages.
As recently as last week, 5 new FDA related bills were introduced to Congress. Although some or all of these bills never cross the finish line, some of the ideas they contain could become law.
The tickets and their introducers are:
Atara and Pierre Fabre team up for the commercialization of tab-cel with an initial value of 365 million dollars
Atara Biotherapeutics and Pierre Fabre have entered into an exclusive marketing agreement for tabelecleucel, or tab-cel in Europe, the Middle East, Africa and other selected markets for cancers positive for the Epstein-Barr virus (EBV ), according to a statement released today.
Atara will receive $ 45 million upfront as part of the deal and up to about $ 320 million in additional milestones, plus royalties. They will also retain all rights to tab-cel in other markets, notably North America, the Asia-Pacific region and Latin America. Atara will continue to lead the pivotal ALLELE study in post-transplant positive lymphoproliferative disease, a type of lymphoma.
Alera is on track to submit an application for EU approval next month for the drug in the EBV-positive PTLD as she continues a phase II multi-cohort study, evaluating tab-cel in six additional patient populations with the aim of developing into EBV-induced cancers.
Pierre Fabre will lead all marketing and distribution activities in the territories, as well as medical and regulatory activities after the early approval of the MAA in Europe. As part of the transaction, Atara will also provide tab-cel manufacturing services at the expense of Pierre Fabre. – Paul Schloesser
Sage and Biogen unveil new data on the treatment of depression
Sage Therapeutics and Biogen showed new data today at a European conference on their depression medicine zuranolone, showing reductions in depressive symptoms in patients treated with zuranolone. This included steady improvements in depressed mood, as well as the rapid onset of a significant effect on day 3 of treatment, according to their presentations.
"We believe these data represent the potential for a benefit-risk profile for zuranolone that can be differentiated from the most prescribed depression drugs on the market, and may be welcomed by patients, if approved." Sage Marketing Director Steve Kanes said in a statement. – Paul Schloesser
Dynavax partners with DoD for recombinant plague vaccine
California-based Dynavax and the US Department of Defense signed an agreement for $ 22 million over the next 2.5 years to develop a recombinant plague vaccine, according to an announcement from Dynavax today.
DoD will develop the vaccine using the agency's rF1V vaccine and its own adjuvant solution. Dynavax will also launch a Phase II clinical trial next year for the vaccine candidate.
"We are honored to receive this award and to support the US government in the development of a plague vaccine to protect the life-threatening US military personnel who serve the country every day," said Ryan Spencer, CEO of Dynavax. – Paul Schloesser
Seqirus to develop influenza A vaccine candidates for BARDA
Seqirus announced today that BARDA selected the company to develop two influenza A vaccine candidates for a Phase I clinical study in preparation for a pandemic.
The first candidate will use a combination of cellular and adjuvanted technologies, while the second candidate will use self-amplifying mRNA.
"We are proud to be a trusted partner in supporting BARDA's pandemic preparedness goals," said Marc Lacey, executive director of Seqirus pandemic response solutions. – Paul Schloesser
[ad_2]