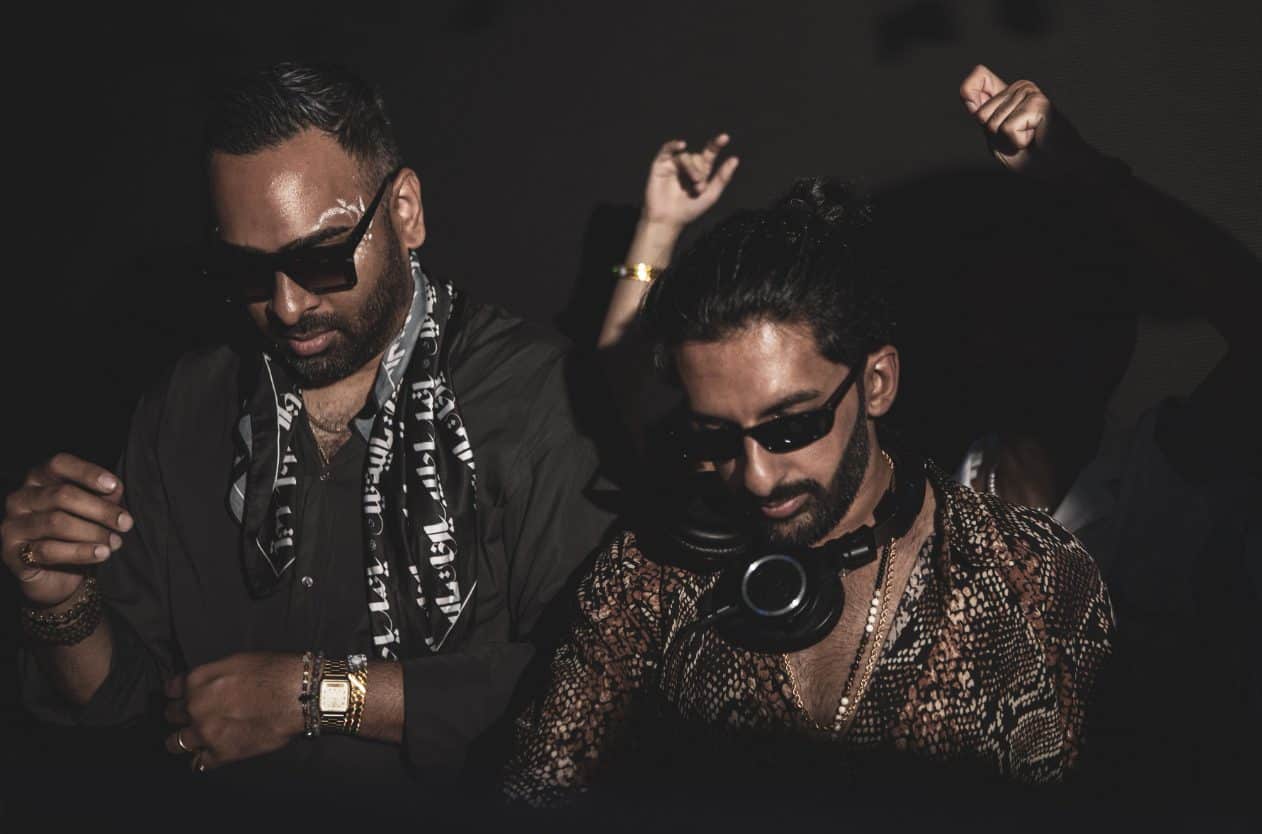 Kahani and Kunal Merchant deliver elements of "traditional" and "modern" in debut EP on Indo Warehouse, Garba Szn.
---
Wasting no time since they held their recent sold-out launch party for the inaugural edition of South Asian Fashion Week in New York (SANYFW), Based in New York South Asian label Indian warehouse returns to release his first EP, Garba Szn. Flooded with immense electronic inspiration and addictive beats while remaining true to the spirit of their South Asian roots, the label's founder Kahani partners with Merchant Kunal to flex both the creativity and ingenuity that is about to launch them on a cohesive journey of electronic magic.
This time, they pay homage to the philosophy of Navratrimeaning "nine nights" in Sanskrit, a major festival in India held annually in honor of the divine feminine. As part of the celebrations, an endless series of musical tributes and cultural dances, also known as the party Garba, will be exposed. With a commitment to continuously spotlighting the sounds of their traditional roots, the two powerhouses send listeners on a unique electronic spin reminiscent of the signature sounds of local festivities on their latest record.
Right off the bat, the first track, "Baaje" is an unrivaled display of deep house, stabbing drum patterns and gripping rhythms. Indian-American singer-songwriter Aditya cuts deep with her alluring vocals, while Kahani and Kunal Merchant ignite the track with unparalleled production style to blend influences of an Indo Warehouse flair. Presenting a future-house ode to instantly recognizable melodies from attending a Garba, the track reinforces the essence of dynamism, which is Navratri's trademark.
Quickly utilizing rhythmic drum hits and prominent percussion, the next track, "Dholidacontinues to fold into another electrifying arrangement that lights up Garba's heart. Kahani expresses his desire to embrace his style of deep house production while hosting a dance party to celebrate the blending of cultures, he said, "What if we could throw a Garba in a warehouse with high-end sound and lighting reminiscent of modern music festivals? It was the vision. The spirit of fiery euphoria and power enriches the meaning of this track, bringing listeners closer to experiencing Navratri cultures.
While Indo Warehouse remains unwavering in its commitment to sharing reinterpretations of traditional South Asian music, the final track is proof of that. "Nathan" brings a massive, rhythmic electronic sound signature that underpins the deep rhythms of eclectic bass lines and baile funk. Sharing the song's creative process, Kahani said "Natho" was inspired by the uplifting energy it exudes. "That's what Natho is. Inspired by my love for heavy bass-style baile funk, I wanted to use drum patterns to evoke the same feeling while connecting them to our culture. That being said, it's an all-encompassing beat that can be felt by anyone.
Listen to "Garba Szn" by Kahani and Kunal Merchant on your favorite platform or Spotify, and let us know what you think of the sound of South Asian dance on Twitter!'
Stream Kahani, Merchant of Kunal – Garba Szn on Spotify:
---
Kahani, Merchant of Kunal – Garba Szn – List of tracks:
Baaje
Dholida
Nathan
---
Follow Kahani on social media:
Website | Instagram | SoundCloud
Follow Kunal Merchant on social media:
Website | Instagram | SoundCloud