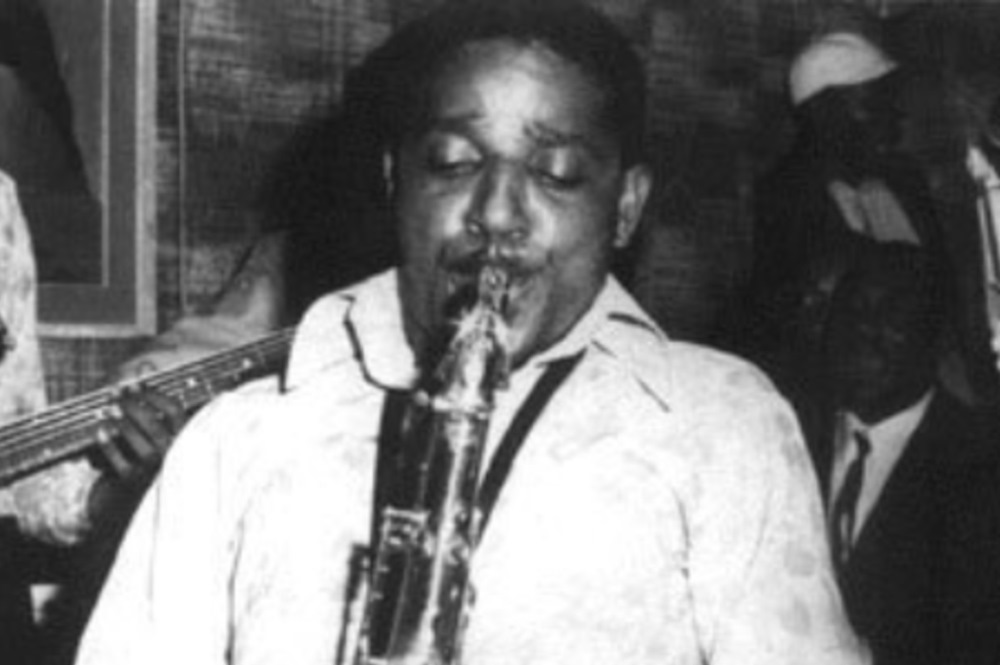 One of the ice cream company owners agreed. James Chambers became Jimmy Cliff and with Leslie Kong, who turned to music rather than ice cream, founded the Beverley's label. From 1961 to 1971 – the label went out of business upon Kong's death in 1971 – Laurel Aitken, Desmond Dekker, Bob Marley and The Maytals had releases on Beverley's. Records from the label were licensed to Island in the UK and later the Pyramid label became the UK outlet for Kong releases.
Leslie Kong was a self-taught music entrepreneur with a knack for spotting talent early and closing deals. Bobby Martell, the future Bob Marley, recorded for Kong. Kong's competitors Clement Dodd and Duke Reid made headlines in Jamaica, but Beverley's cuts like "007 (Shanty Town)" and Dekker's "Israelites" became big in the UK. The Maytals "Monkey Man" and "Pressure Drop" were also from Kong. He also produced "By the Rivers of Babylon" by The Melodians.
The double CD In a rock atmosphere – Beverly's Rock Steady 1966–1968 does not focus on the famous stuff but instead collects singles taken from the fundamental period when ska gave way to stable rock and started to morph into reggae. Disc two collects Beverley's instrumental B-sides credited to Roland Alphonso, while disc one features Austin Faithful, The Rio Grandes, Norman Grant, The Spanishtonians and more. Notably, master tapes have been found as sources and there are previously unreleased alternative versions.
Apart from the track Austin Faithful which gives the set its title, none of the 19 A-sides heard on disc 1 are overly familiar and, taken with archival finds, In a rock atmosphere offers a new vision of the story of Leslie Kong.
Few things could be more surprising than "Denham Town" by Winston & George. It begins with three gunshots on a drum, followed by lyrics about a rude boy inspired by the Vietnam War. "I will transform Vietnam, the rude boy said, then I will fight them with a hatchet and cut them with a ratchet… you could see them running here, you could see them running there, you could see them running almost everywhere. " The restrained saxophone solo – presumably by post-Skatalites Roland Alphonso – is at odds with the brutal story the song tells.
Less unexpected are softly devotional cuts like Rio Grandes' "Moses" and Austin Faithful's "Eternal Love." Faithful's "Miss Anti-Social" fascinatingly foreshadows reggae while sporting doo wop-derived backing vocals. Essentially, Disc One captures Jamaican music in transition. (left photo, Leslie Kong)
On the second disc, Roland Alphonso is heard leading – credited as Roland Alphonso & The Beverley's All-Stars – 19 instrumental B-sides and three alternate takes. Since there was no need to address current lyrical trends, it feels like Alphonso was largely doing what he wanted. Unlike the A-sides, there was little need to address business concerns; one of the main reasons for Kong's success was his ear for what might be popular. For Beverley's, the best sides reigned. While "Guantanamera Ska" is exactly what its title suggests, "Stream of Life" is a stunning jazzy mood piece with John Coltrane undertones in its phrasing. Put that alongside the exotica-ska-jazz of "On the Move" and a curious proto-reggae version of "Whiter Shade of Pale" and it adds up to Alphonso taking the path he envisioned. It deserves to be a standalone version of Roland Alphonso instead of disc two of a compilation.
The only downside with In a rock atmosphere is the booklet essay, an overview of the label rather than an exploration of what's on these discs. George Dekker, Austin Faithful, Freddie McKay, The Rio Grandes, The Spanishtonians and Winston & George are mentioned, and that's it. Who were they? How do they fit into the big picture? Alphonso's story is covered but there's nothing about how he bonded with Kong and Beverley. Similarly, scrutiny of the music heard is lacking. Information about the master tapes, where they were and how they were found would have been helpful. However, In a rock atmosphere – Beverly's Rock Steady 1966–1968 is a vital snapshot of one of Jamaica's most important labels as it reflected on the development of the island's music.