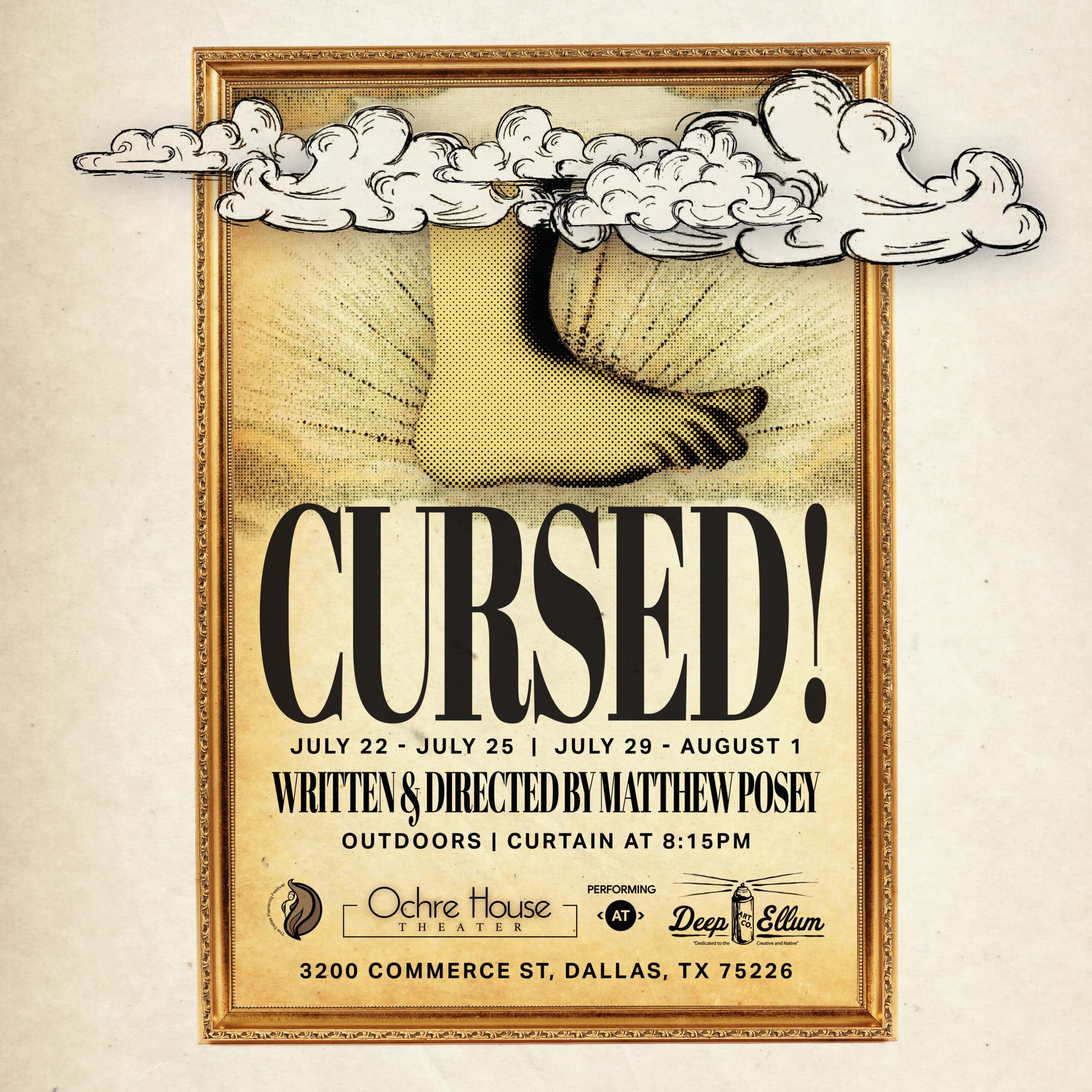 They are back! Dallas' beloved and critically acclaimed Ocher House Theater is returning to live productions after a year of presenting only virtual shows during the pandemic. "Damn!" is their season opener musical, and is written and directed by artistic director Matthew Posey in conjunction with the Dallas Flamenco Festival. Performances are scheduled from July 22 through August. 1 on the outdoor stage of Deep Ellum Art Company.
Art gallery and concert hall, the Deep Ellum Art Company at 3200 Commerce Street offers a 15,000-foot Art Yard, the largest garden in the region. They also offer food trucks and a large selection of drinks. Founders John and Kari LaRue created Art Co. to preserve the artistic vibe that makes Deep Ellum unique.
Performances of "Cursed" take place Thursday through Sunday at 8 pm, July 22 through August. 1. Tickets are $ 15 and reservations are available online at ochrehousetheater.org. Discounts for seniors, students and first responders are available. For more information, call 214-826-6273.
"Damn!" musical comedy
"Cursed" is written and directed by art director Matthew Posey. It's a "down and dirty" musical about Enoch, a Bible prophet, and The Watchers, who were angels sent by God to teach mankind about the ways of life. The action was moved to the 1930s and takes place in a small slum called Babylon, located off Cannery Row. Press documents inform that "many local and international artists and musicians will perform and send you to the dark alleys and dives of Babylon."
The cast of the musical includes Posey as the Prophet Enoch, with Quinn Coffman as Pip. Elizabeth Evans is Jinny Gin, Dante Martinez is Worzi, and Kevin Grammer is Methusela. Shahada Crane is Naamah / Birdie, Carla Parker plays Missy Pennyshine and Cameron McCloud is Amenadiel. Isaac Davis plays Jabreel, Antonio Arrebola is Renardo and Delilah Buitron-Arrebola is Valentina.
Musicians include José Cortés Fernández (Cantaor) and Calvin Hazen, guitarist. Cameron McCloud and Isaac Davies are singers. The band (The Grays) consists of Kwinton Gray on keyboard, KJ Gray on bass / guitar, singer / guitar Kierra Gray and Jackie Whitmill Jr. on drums.
The production team for "Cursed" includes Liz Carr, Stage Management; and Justin Locklear, composer / musical director. Scenography by Matthew Posey and scenic art by Isaac Davies, with set construction by Posey and Davies. The costume designer is Samantha Corgan, with a bright design by Kevin Grammer and graphics by Jeremy Word.
Carla Parker is General Manager of Ocher House Theater and Kevin Grammer is COO. Justin Locklear is Artist in Residence and Matthey Posey is Art Director. For more information, please visit ocrehousetheater.org.