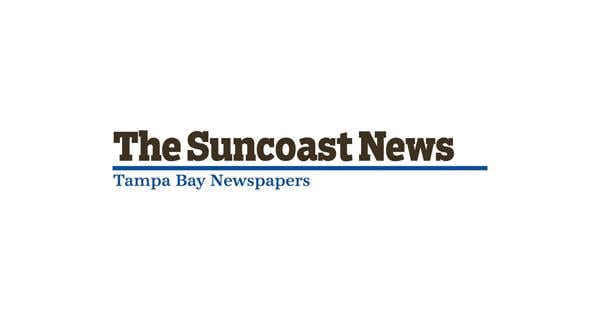 Barns & Beer Craft Beer Festival
ODESSA — The Barns & Beer Craft Beer Festival will take place Friday, April 1, from 7 p.m. to 10:30 p.m. at Old McMicky's Farm, 9612 Crescent Drive, Odessa.
Benefiting the Old McMicky's Farm Foundation, the outdoor event for ages 21 and up will feature Billy McKnight and the Soul Circus Cowboys.
Special guests of honor will include local Purple Heart Medal recipients and Gold Star families.
Enjoy craft beer, ciders, seltzers, artisan wine and spirits distillers with entertainment, food and friends. All participants will receive a free pint. Food will be available for sale.
General admission is $45 in advance and $50 at the door. VIP tickets are $60 in advance and $65 at the door.
Ticket packages are also available.
Buy your tickets at https://buytickets.at/oldmcmickysfarm/631862. For more information visit www.oldmcmickys.com.
Richey Community Orchestra' 'Lerner and Loewe'
The Richey Community Orchestra and Chorus will perform "Lerner and Loewe" on Sunday, April 3. This concert features music from their most popular Broadway and Hollywood musicals including 'My Fair Lady', 'Gigi', 'Camelot', 'Paint Your Wagon' and 'Brigadoon'.
The show will begin at 3 p.m. at the Center for the Arts on the campus of River Ridge High School, 11646 Town Center Road, New Port Richey.
Tickets are $18 for empty seats. Tickets can be purchased online through the RCO website at www.richeycommunityorchestra.com. Tickets can also be purchased in advance at the RCO Box Office at 6827 Amberjack Lane, Hudson. Tickets will be available for purchase at the door on the day of the concert if available.
Tickets are still available for the final show of the season, "Mother's Day Pops Bouquet," a dinner concert on Mother's Day, May 8, at Spartan Manor Restaurant. The guest soloist is singer Amy Lynn. Tickets are $45 and advance purchase is required.
Bay Area Renaissance Festival
DADE CITY – Step back in time to the 16th century during the 2022 Bay Area Renaissance Festival.
The festival will take place on Saturdays and Sundays, rain or shine, from 10 a.m. to 6 p.m. until April 3. Parking is free. Admission is $19.95 for adults (13+), $11.95 for children (5-12) and $15.95 for seniors (65+). Ticket packages and season passes are also available.
The event takes place at 12838 Auton Road in Dade City. For more information, go to https://www.bayarearenfest.com.
Florida Native Plant Society Plant Sale
LAND O' LAKES – The Nature Coast Chapter of the Florida Native Plant Society is hosting a Native Plant Sale on Saturday, April 2, from 10 a.m. to 2 p.m., at Land O' Lakes Heritage Park, 5401 Land O' Lakes Blvd. (US 41), Land O'Lakes.
There will be a large selection of quality nursery grown plants, free literature to pick up and books for sale, members on hand to answer questions, a plant profile for each plant purchased, and carts available for transport Plant.
For more information, visit the Nature Coast Chapter website at PascoNativePlants.org and the Florida Association of Native Nurseries at fann.org.
country music jams
• A Country Music Jam is held every Sunday from 2-4 pm at the North Buena Vista Civic Association, 2039 Orange Drive, Holiday. $3 donation at the door, musicians are free. On-site kitchen, food and drink donations. All donations given to the community center. The music selection ranges from country to light rock. New musicians are encouraged to join. For more information, call 727-534-8649 and ask for Don.
• Every Saturday at 1 pm, Margaree's Country Music Jam at St. Mark's Church Fellowship Hall, 7922 State Road 52, Hudson. The type of music is country, bluegrass and gospel. The donation is $3; free for musicians. All proceeds go to the church's mission. Masks are optional. For more information, call 727-856-3344. • Every Monday at 7 pm is the Monday Music Jam at Beacon Square Civic Association, 3741 Bradford Drive, Holiday. Our music is country and light rock. Meals are available from 6 p.m. to 7 p.m., while stocks last. Everyone is welcome, $3 donation for admission, free musicians. Plenty of seating and a large dance floor. Profits are donated to the association. For more information, call 727-807-7007.
Tasty Tuesdays local organic market
NEW PORT RICHEY — Each Tuesday, sample produce from local organic growers in an outdoor courtyard and learn how to grow and prepare your own at Tasty Tuesdays Local Organic Market.
The market is held outside the New Port Richey Public Library, 5939 Main Street, from 10 a.m. to noon.
The day includes lectures, demonstrations or you can discover non-GMO heirloom seeds at the Library Seed Bank. No charge to attend. Now accepts EBT/SNAP benefits.
Visit the Tasty Tuesdays Facebook page for more information.
Hudson Beach Yacht Club
HUDSON – The Hudson Beach Yacht Club meets first Tuesdays at the Sea Ranch Civic Center, 13711 Veronica Drive, Hudson.
Doors open at 7:00 p.m. Meeting begins at 7:30 p.m. No boat required. The club has an active kayaking group and also hosts sailboat races and cruises to various places of interest. For more information, visit myhbyc.com.
Meeting of the Women's Republican Club
The Pasco County Women's Republican Club will meet Monday, April 11 at Timber Greens Country Club, 6333 Timber Greens Blvd., New Port Richey. Come early, 5:30-6:30 p.m., for the social hour (food and drink available for purchase while you mingle) or join us 6:30-7:30 p.m. for the meeting. No charge for guests and men are welcome.
Elfers Garden Club Meetings and Events
HOLIDAY — The Elfers Centennial Garden Club will meet from 6-8 p.m. on Tuesday, April 12 at the Centennial Park Library Branch, 5740 Moog Road in Holiday.
The club is hosting Baker House tours and a plant sale from 9 a.m. to 1 p.m. on Saturday, April 23 at the Centennial Park branch.
For more information, call 727-942-1752.
Nurses Gala
"A Night Under the Stars," the 16th Annual Good Sam Nurses Gala, presented by Morton Plant North Bay Hospital, will be held Saturday evening, May 7, at 6 p.m.
This year's gala will be an open-air outdoor event at the Kontos Event Center pavilion on the campus of St. George's Greek Orthodox Church, 9426 Little Road in New Port Richey.
Nominations are sought for the 2022 Nurse of the Year awards. Nominations are due by April 17. Visit https://goodsamclinic.org/wp-content/uploads/2022/03/2022-Nurses-Gala-Nomination-Form.pdf for an official nomination form.
Sponsorship opportunities are available at https://goodsamclinic.org/wp-content/uploads/2022/03/2022-Nurses-Gala-Sponsorship-Kit.pdf
To purchase a table, individual tickets or sponsorship, visit http://www.nursesgala.givesmart.com. Contact Mike Singer at [email protected] or 727-848-7789, ext. 242, for more information.
Pasco County Club Corner
HUDSON – The Coin Club of Pasco County meets on the second Thursday at the Elks Lodge, 9135 Denton Ave., Hudson.
The doors will open at 6 p.m. and the meeting will begin at 6:30 p.m. An auction and a raffle are occasionally organized. Light refreshments will be served. The club strives to educate its members with a monthly lecture by a member, on various topics in the history of coinage or recent numismatic events. Visitors are welcome.
For more information, call Chuck at 727-534-7597 or visit www.PascoCoinClub.com.
Zephyrhills Main Street Market
Zephyrhills — Main Street Zephyrhills Inc. will host its Main Street Market in downtown Zephyrhills on the third Saturday of each month through July.
The next event is scheduled for February 19, from 9 a.m. to 2 p.m., at the Clock Plaza on Fifth Avenue.
The market welcomes local artisans, artisans and makers of delectable wares; food vendors will be on site for breakfast and lunch. Vendor applications are now being accepted.
Main Street Zephyrhills will also be holding a monthly raffle to raise funds for the upcoming downtown mural project.
For more information, visit mainstreetzephyrhills.org or call 813-780-1414.