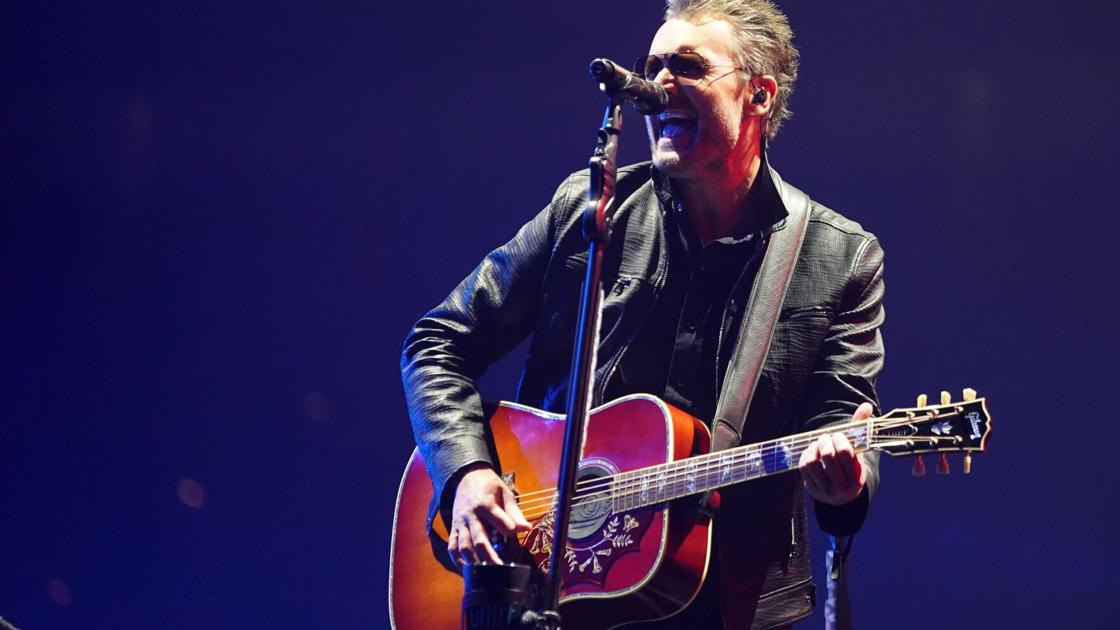 [ad_1]
Arriving for the concert which had an advertised opening time of 7 p.m., thousands of people were greeted with lines circling the block. Going around the building to locate the end of one of the two lines (one east, one west), spectators found the junction on South Park Avenue, just across the street from the Niagara Frontier Transportation Authority maintenance yard.
The doors opened in time and the queues were moving slowly, yards at a time – but an informal survey showed more enthusiasm than annoyance. A group of friends lined up hanging out at Buffalo Iron Works on Illinois Street across from the KeyBank Center.
"Through My Ray-Bans" began Church's Americana's lyrical journey – memories, sorrows and automobiles ready to take off. Throughout, his signature Ray-Ban aviator frames remained in place, except for a fleeting moment when he lowered them. They, like her sleek black clothes and "Chief" guitar strap, are her look.
The two-set 33-song concert went off wonderfully, shifting from booming country rock to calmer, more contemplative church compositions. It all unfolded on the tour's well-designed circular stage, providing enough space for each member of the group to move around its two levels. Strategically placed cameras and four huge vertical screens ensure that every player has stunning close-ups while working the magic of country music.
[ad_2]