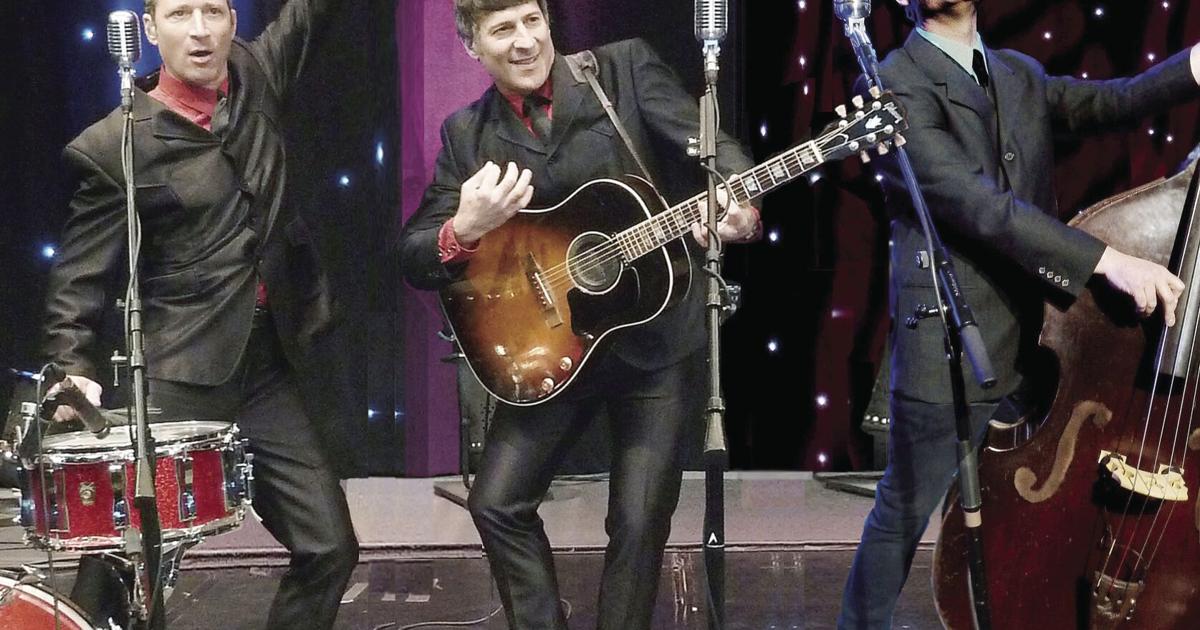 Start the New Year with a music guide through rock 'n' roll history.
The Neverly Brothers present their show "A Rock 'n' Roll Evolution from Elvis to the Beatles" to celebrate the New Year at 7 pm on Friday, December 31 at the Ohnward Fine Arts Center, 1215 E. Platt St., Maquoketa.
The show lasts about two hours. Beer, wine and concessions will be available during the show.
The Neverly Brothers concerts pay homage to an exciting chapter in musical history: the birth, imminent death and resurrection of rock 'n' roll. Their energetic stage performances take audiences on a musical tour of rock history from 1955 to 1965.
The first half of their concert pays homage to the music created by the pioneers of American rock 'n' roll of the 1950s – which by 1960 had become a distant memory but became the inspiration for the next wave of young British rock groups. .
The second half then pays homage to the British Invasion groups of 1964 who re-recorded the forgotten American rock music of the 1950s – as well as lesser-known rhythm & blues songs from the early 1960s, pulling the genre from the brink of extinction by reinventing and re-energizing it for a new generation.
The sequence and selection of songs from The Neverly Brothers, accompanied by narrative historical footnotes, will illustrate how the music and energy of America's pioneers of rockabilly, rock'n'roll and rhythm and blues set the stage. and influenced the adventurous young groups of the British invasion movement of 1964.
Their repertoire consists of interpretations of early hits by Jerry Lee Lewis, Chuck Berry, Little Richard, Buddy Holly, The Beatles, The Rolling Stones, The Kinks, The Dave Clark Five and many other artists who shaped the 1955 gene. to 1965.
All tickets are $ 30 in advance, $ 35 at the door.
Tickets can be purchased at the Ohnward Fine Arts Center by calling (563) 652-9815 or from 9 a.m. to 1 p.m. Monday through Friday. They are also on sale at the Osterhaus Pharmacy and Maquoketa State Bank Main Office, as well as Hartig Pharmacies in Preston and Bellevue.