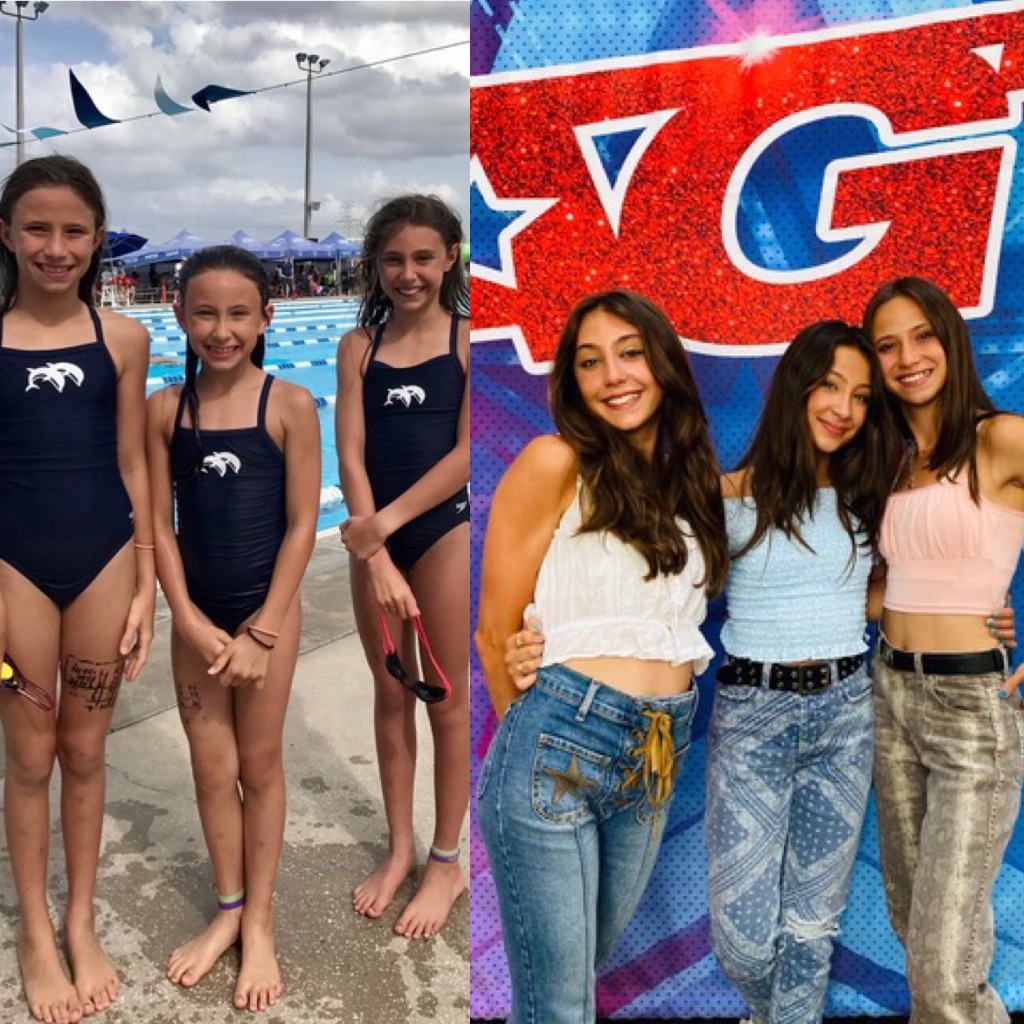 Grace, Gabriella and Scarlett Mason are sisters who form a group called Hello Sister. All three are members of the Blue Dolphin Swim Team from Oviedo, Fla., And they will perform together tonight on America's Got Talent which begins at 8 p.m. EST / 7 p.m. CST.
According to their website, Hello Sister writes and performs her own pop rock music. Grace, 15, is the singer and bassist. Gabriella, 14, plays the guitar. Scarlett, 13, is the drummer.
The trio have performed their original material at various venues and festivals across Central Florida, Nashville, and California. They've been enrolled at Nashville-based PCG Universal, one of the world's top artist development companies, since the summer of 2018. In 2019, their single "Middle Schooler" was released in LA.
In the YAYOMG! Press, the sisters claimed to be influenced by the Jonas Brothers as well as their father. In addition to swimming, they are also all competitive runners. They were also featured on Radio Disney.
Their last release was the album "Three by Three". The album includes three songs and was released on May 14 of this year.
The three sisters swim for the Blue Dolphin swim team in Oviedo, Florida. They all recently competed in the Blue Dolphin Firecracker competition held on June 26 of this year.
Tune in to NBC tonight at 8 p.m. EST / 7 p.m. CST to watch the trio perform their audition on America's Got Talent.