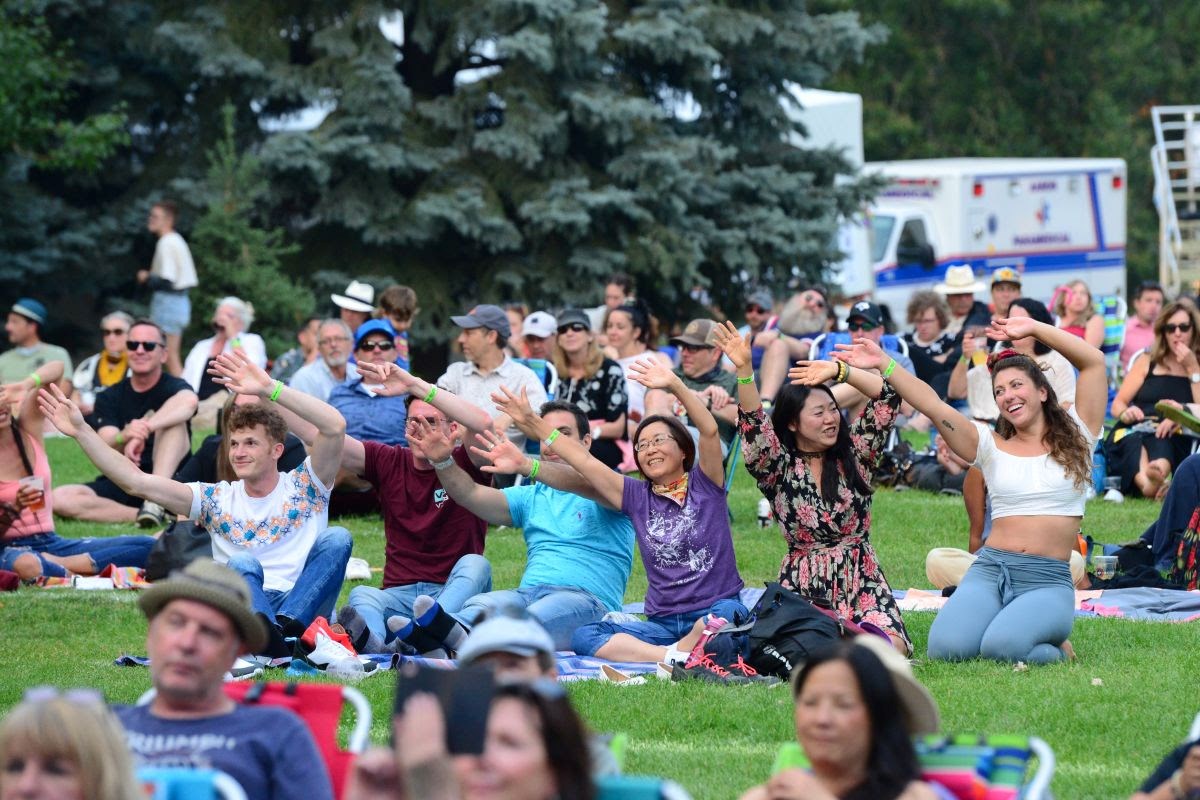 The Calgary Folk Music Festival returns to Prince's Island Park July 21-24. ATB offers you pro tips for enjoying a fun festival.
#1. Dress for comfort and the weather
Dress in layers to stay dry throughout the day. Runners to handle any terrain and climate are the best option and if it's raining there are ponchos for sale at the festival!
#2. If your favorite artist is on the main stage, arrive early
Veteran participants arrive as early as 5 a.m. to set up chairs and tarps as close to the stage as possible, so if that's your mission, bring coffee and a book to read. But ps, the music can also be heard from afar, so don't worry.
#3. Make it affordable your way
Music festivals can be expensive, but the Calgary Folk Music Festival lets you bring your own food. Packing snacks and a reusable water bottle will help you manage a long day, even if you splurge at the food truck for a meal later. Don't forget to bring a debit or credit card, as the festival is cashless this year.
#4. The festival has an all-site license
Did you know you can drink an alcoholic drink on your own tarp this year? Don't forget to recycle or compost your drinks and do your part to keep the park clean. Don't forget to shop from local vendors when possible and buy a 50/50 ticket while you're there!
#5. To know before leaving (by car, bike or train)
A third of festival-goers arrive by bicycle. If you want to register, bring your padlock and find one of the self-service stations to lock yours. You can also use public transport and walk down or use the Eau Claire car park. Jaipur's new pedestrian bridge is open this year, so you can use this entry point.