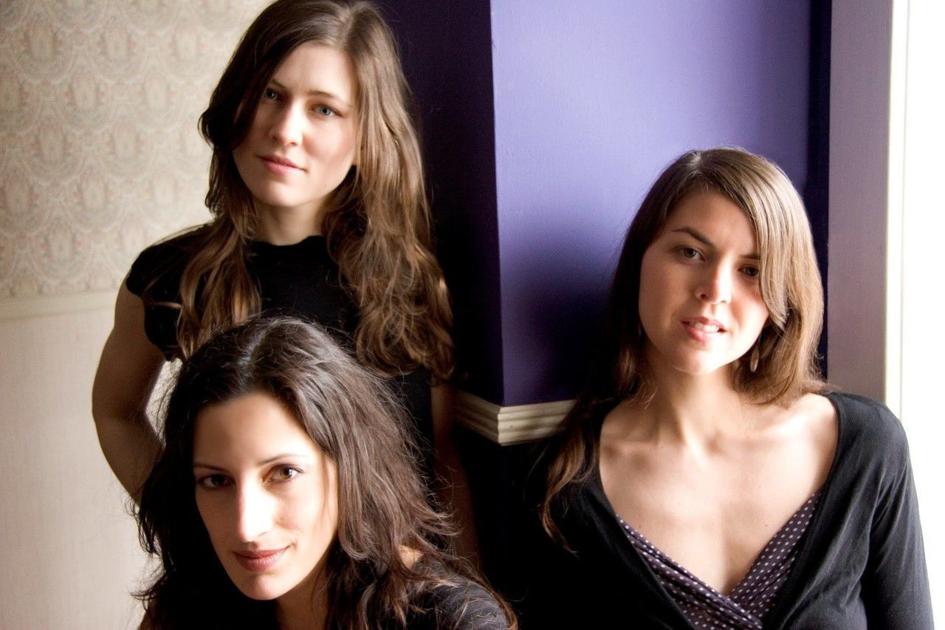 We haven't had many Canadian visitors to Vermont over the past 18 months due to border restrictions imposed by the COVID-19 pandemic. The rules were recently revised so that the Barre Opera House can now perform the Winnipeg band The Wailin 'Jennys on Saturday, November 13.
Barre has not hosted the group since 2007 and this trio of beautiful female voices has not performed in this part of Vermont since 2014.
This roots-based trio whose luscious harmonies, mountain-style musicality and strong writing should be the highlight of the stick season.
The Boston Globe states: "Their radical melodicism defies boundaries, feeling both edgy and familiar, delivered in harmonies that could melt a Manitoba February. "
When we think of Canadian music, we often think of our close neighbor to the north, Quebec, and French-Canadian music. Although wonderful, there are other styles from our neighbor to the north of the continent. The Canadian plains are home to many folk / roots / alt-country musicians, and the Wailin 'Jennys are born out of this tradition.
Ruth Moody, Nicky Mehta and Heather Masse bring diverse musical backgrounds to their performances and the result is a unique and distinctive sound. While the original group made their debut in 2004 as three singer-songwriters brought together for a single performance, today's The Wailin 'Jennys has grown over the years to become one of the world's leading folk groups. the most popular.
Founding members Moody and Mehta, as well as New York-based Heather Masse, are firmly rooted in the folk-roots style of music and have produced several very well-received albums and won numerous awards.
In 2004, The Wailin 'Jennys released their first full album "40 Days" and in 2005 it won them a Juno Award (Canadian Grammy) for Roots and Traditional Album of the Year. They have made frequent appearances on NPR's "A Prairie Home Companion" and are favorites at many music festivals.
There are a lot of musical influences in the Jennys, from Celtic to country and pop. The group has also reached the bluegrass charts but does not consider itself representative of this style. Moody, Mehta and Masse bring varied musical backgrounds to their performances and the result is a unique and distinctive sound.
Going to a Jenny concert is fun. The three performers, accompanied by accompanying musicians, sing beautifully as soloists, produce superb harmonious vocals, can make you laugh with silly songs, and play a variety of instruments.
The 2006 band "Firecracker" CD showed the trio to be adept at music outside of the folk realm with forays into alternative country, pop and rock. This album won a Folk Alliance award in 2007 for "Contemporary Release of the Year". Their 2009 release "Live at Mauch Chunk Opera House," spent over a year on the Billboard bluegrass charts. Live albums show how well a band actually plays and on this CD we heard a mature band with strong harmony, awesome instrumental prowess, great songs and witty stage jokes.
Although they are primarily known as an acoustic group, the Wailin 'Jennys have a wide range of musical backgrounds that add spice and interest to their sound.
Soprano Ruth Moody (vocals, guitar, accordion, banjo and bodhrán) is a classically trained singer and pianist recognized as an accomplished versatile singer of traditional and Celtic music and as the former lead singer of the award-nominated roots group Scruj MacDuhk Juno. On her first solo album "The Garden", the title song was the fourth most played song of 2010 on international folk radio.
Mezzo Nicky Mehta (vocals, guitar, harmonica, drums and ukulele) is a dancer trained high in classical music, on 70s AM radio and heavily influenced by alternative pop. She was nominated for a Canadian Indie Music Award for her solo album "Weather Vane".
Viola Heather Masse (vocals, double bass) is a jazz vocal graduate of the New England Conservatory of Music, who has performed in Mark O'Connor's Hot Swing, Darol Anger's Republic of Strings and was a regular guest on "A Prairie Home Companion." She has also toured with her own band, supporting the release of her Red House records "Bird Song".
The Wailin 'Jennys are a top notch band and their shows are delicious. If you like acoustic music that touches on folk, alt-country, Americana and is imbued with great vocals, beautiful harmonies, all with a fun presentation, then this is a concert you should not miss.